News — Pangea
Posted by James Bowers on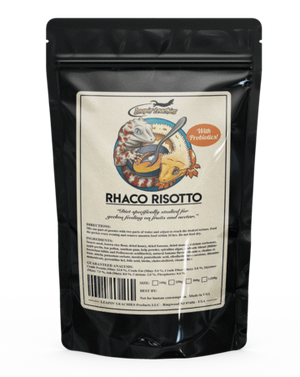 With more and more diets coming onto the market as Crested Geckos, and other members and former members of the genus Rhacodactylus become increasingly popular in the reptile hobby, hobbyists have more choices than ever when it comes to which gecko diet they feed. It can be an overwhelming task deciding which diet to try when your geckos may snub their nose at your choice and you end up with an insect gutload on your hands instead of a new gecko diet to add to your feeding rotation. Leapin Leachies has launched their own line of gecko diets. They have...
Posted by James Bowers on
I wanted to say Merry Christmas and thanks to everyone who has purchased geckos and diet from me this year.  I know there are a lot of places you can buy your gecko diet from and I'm always thankful to be able to serve the needs of hobbyists.  I will continue to offer free shipping on all gecko diet purchases and hope to add more products to the site.   For 2017 breeding I'm going to focus more on high end where previously I've focused on the under $100 gecko.  A lot of my older breeders will be sitting out...